Angelica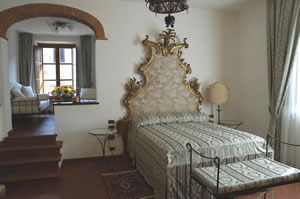 Angelica is the first guest room we created. The original bed head, dating back to the 18th century, with its small angels carved into the wood and covered with gold leaf, inspired us to call this room "Angelica".
Angelica is the place of beatitude. A coming together of soothing ambiance, new age music, incenses, and scented essences in order to po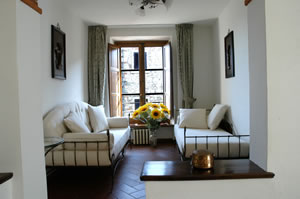 nder, contemplate and meditate at leisure in this small oasis of inspiration.
Clarissa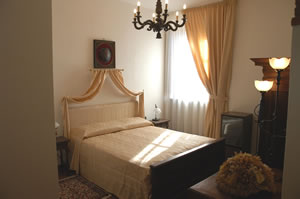 Clarissa's theme is spiritual retreat: the voyage to our inner self supported by a choice of spiritual books and dedicated corners for prayer and meditation.
A choice of scented candles will give you the right atmosphere and spiritual setting for your moments of introspection.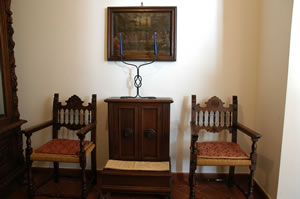 Desideria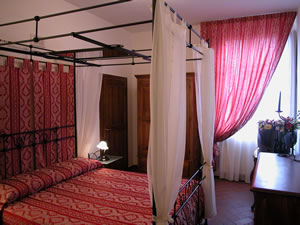 Desideria is passion and sensuality…
Everything in this room reminds of love and is love and affection: the colour scheme, the selection of chocolates to savour, the rose petals in the bath. To desire or not to desire, that's the question…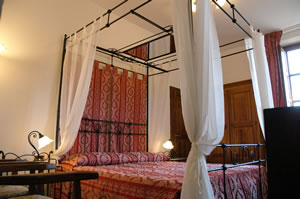 Florentia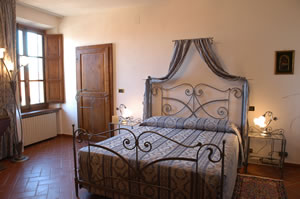 Florentia is the room where nature triumphs, a prominent tribute to plants and flowers.
The selected music is ethnic, and the nature aspect is enhanced through the aromatisation of the bathing water and the floral essences for body massages.
Herbal infusion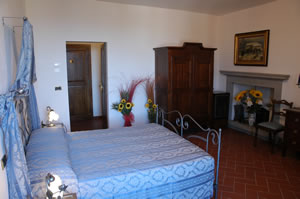 s for depuration complement the theme of Florentia which is to restore the contact between man, nature and the sublime creation.
Sala Tarlati
The Tarlati Room, or Sala Tarlati, is an icon of history, ambiance and respect towards all guests and dignitaries it has welcomed. Hosting a fresco from the late 15th century attributed to Spinello Aretino, harmony, blessing and peace are virtually tangible in these central premises of the Palazzo. It's role in the past, during the Palazzo Pretorio era of the edifice, was to be the scene of important meetings and ceremonies. Today, we welcome you here a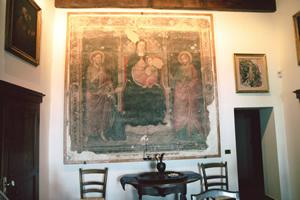 nd hope your time spent in this room will bring you as much pleasure and moving memories as it did bring importance to the commune.